10 Failed TV Shows That Shouldn't Have been Approved in the first place
Some TV show can just be described in one word "Horrible". They will make you lose faith in the human race as a whole. Here are 10 Failed TV shows that you would wish were never approved.
10. Welcome To The Neighborhood

This was a reality TV show that was dealing with tough issues like prejudice, race and religion. Welcome to the Neighborhood was developed as a social experiment and was filmed in its entirety in 2006. There was uproar over its violation of federal housing laws.
9. Seriously, Dude, I'm Gay

This show was a two-hour special in which two men competed against each other for a $50,000 price. Even though the two men were straight, they simply had to convince people they were gay.
8. All My Babies' Mamas

This show sparked outrage and online petitions for its cancellation even before it aired. It was condemned by Parents Television Council who also accused the companies that bought advertising during its air time for being irresponsible.
7. The Secret Diary Of Desmond Pfeiffer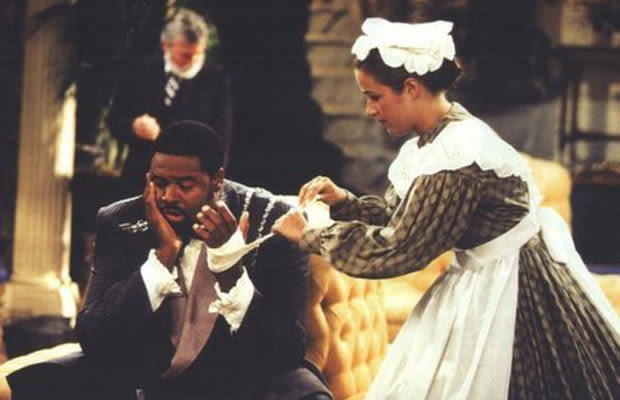 Viewers of The Secret Diary of Desmond Pfeiffer all agreed that it was a horrible series even though they disagreed on why it was a horrible series. It focused on Desmond Pfeiffer, a servant to Abraham and Mary Todd Lincoln. The Lincolns were portrayed as sex-crazed, bumbling idiots.
6. Good Grief

This show was set to air on July 23, 2014, but it was pulled of when owners of the Johnson Family Mortuary featured in the show. They were served arrest warrants for the abuse of corpses.
5. Who's Your Daddy?

This show featured an unorthodox way for adopted children to meet their biological fathers they never knew and win some money if they could pick then out of the crowd. Adoption agencies across the country spoke out against its violation of ethics.
4. Kid Nation

This show aired for an entire season from September to December 2007 – 13 episodes. The show was cancelled in 2008 amid impressive controversy.
3. All-American Muslim

This show was an attempt at chronicling the lives of five ordinary Muslim families from Dearborn, Michigan. It ran for an entire season before it was cancelled. There were complaints from Christians and Jewish groups that Muslims were not portrayed accurately.
2. Lake Shore

The concept behind this show was to select eight individuals based on their ethnic stereotypes and then put them all in a house together. Networks condemned the entire concept as racists just by looking at the teaser snapshots of the cast.
1. Ford Nation

This show was advertized as a place where Toronto Mayor Rob Ford and his brother could talk with their supporters as well as those who were lobbying against them. It was such a hit with the viewers but no so much with production. The show wasn't economically viable and therefore it was axed.